This week is Halloween and we are partying. In this post, I want to share with you how to host a Halloween brunch. It is a special time of the year where we can be very creative.
Whenever we host a brunch we need to pay attention to every detail. We want our guests to feel welcome and have a pleasant time.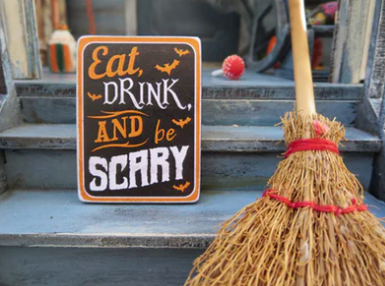 Steps to host a fun Halloween brunch.
1. First of all, it is important to be clear about the number of guests. Knowing how many guests we have to calculate how much food we are going to prepare and that we are not going to waste anything.
We will make a list of the names of the guests. Following this, we send the invitations, if possible to personalize it with the name of each one much better. Even if it is a digital invitation, it is more pleasant to receive a directed invitation than a collective message. As I said before, we must take care of the details such as spelling.
The invitation should always include:
– The day, place and time.- Also if there is a dress code, in this case, if you should wear a costume, a mask, or if it is not necessary.
– A contact number in case the guests have any questions or want to confirm.
2. Every Halloween brunch needs the right decorations. Although these days we already find Christmas decorations everywhere, we can find Halloween decoration items at a discount. Some pumpkins, balloons, monster masks and zombies can accompany us on our brunch.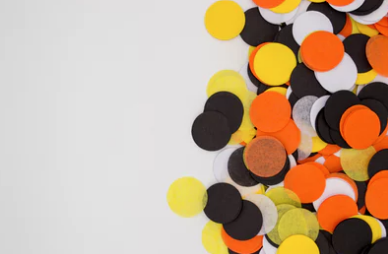 A black tablecloth, decorative napkins, confetti, and some sweets are basic for this brunch.
Remember, Halloween decorations are exactly that, decorations. Don't put anything inedible in food dishes, or nearby. We don't want someone to be wrong and eat the decorations.
3. The Halloween brunch menu, I love it! We can get creative with the food we are going to give. We must take advantage of the diversity of autumn food to delight our guests.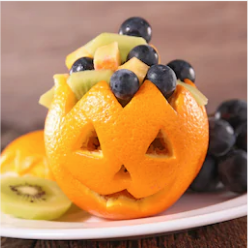 To start, we have a fruit salad served inside an orange decorated like Halloween pumpkin. It's very easy to do. First, we cut the top of the orange. We take out the fruit inside and put what we get in a bowl. Clean the orange very well and carefully cut the eyes and mouth of the pumpkin. In the bowl, we mix the orange with other fruits such as kiwi, melon, grapes, and strawberries. If we prefer we can accompany the salad with some Greek yogurt.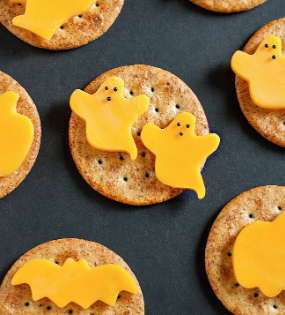 It is good that we have different options for those who want salty or sweet foods.
A cheese and ham board is ideal for this opportunity. This is the time to put creativity into work, a cookie cutter in the shape of a ghost or pumpkin is ideal for cutting and shaping the cheese. We can garnish with some nuts and fruits. Use your creativity!
It is important to know if one of our guests is vegetarian, vegan or has any food allergies. We can chop some veggies or have an option for them if this is the case.
We continue with our brunch menu. Delicious pumpkin pancakes that Angela is sharing with us on her youtube channel. It is a healthy and super easy option to prepare. Next, you will find the video explaining step by step how to make them.
In our Halloween brunch menu, you cannot miss the cocktails. We must have options with alcohol and others without alcohol in case someone prefers it that way.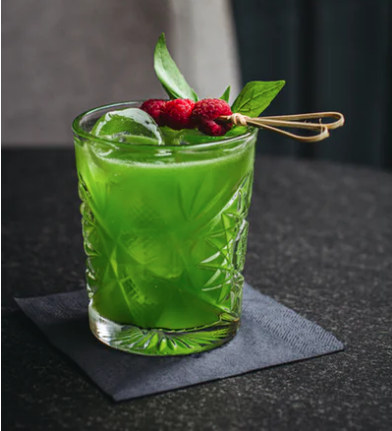 One of my favorite cocktails is "The Witch's Drink" which is very easy to make. You need lemon juice, vodka, sprite, a few drops of green dye and ice. Mix well, put in a glass and enjoy. If you prefer you can also serve champagne and put a few drops of grenadine to give it a red hue.
If we look for an option without alcohol we can put in a jug orange juice with some sprite and a few drops of grenadine.
4. In a Halloween brunch, we cannot leave behind a good music playlist. Spotify brings us incredible music lists perfect for every moment.
With these steps, we are ready to make a delicious Halloween brunch and surprise our guests.