For a few days I have been waking up earlier. This small change in my habits has made me think. I have realized that a happy morning is a full and productive day. Of course, everything starts with sleeping well. A night of rest and disconnection. The saying that says "tomorrow will be another day" is very clear and very successful. Every day is a new opportunity to make dreams come true; to fight for new ones.
Time is more valuable than the same money and that is why you have to take advantage of it every second of the day.
The fact of winning the battle to the alarm clock and getting it off (possibly without putting snooze) is already a great victory, and we should be proud.
After returning from vacation, a long weekend or starting a new job, we have to change our habits. If we want each morning to feel happier and livelier, this is my list. 
My list of tips for a happy morning
When you wake up, put your favorite playlist, one that makes you really happy. That makes you sing and dance while you wake up.

Make a coffee or drink something that gives you energy like a tea, a juice or a smoothie.

Wash your teeth and your face. If you're still sleepy, I'm sure this will wake you up if or if.

Take a shower. Not only because it is necessary, but because in the shower we can think about the things we have to do during the day.

Connect spiritually. Start the day with love, with gratitude.

Have a leisurely breakfast. Remember that breakfast is very important, we need energy for the whole day.

Organize your day There is no better way to be productive than to be organized, so you will not forget the important things you have to do.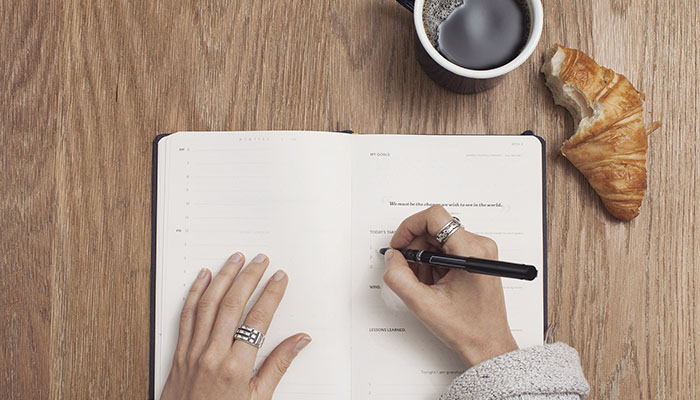 I hope that my list will be useful for you and that it will help you to have a happy day, as a result of a productive day. Together we can reach an ideal lifestyle.
Do you have a habit that makes your mornings happier?