These days, we only hear about the World Cup. The players, the goals and the injustices of the line judges are the headlines of these days. And it is not for less, since this moment is the focus of the world is on futbol.
Between anxiety and nerves the world cup is leaving me a few kilos of more …
Is that the fever of the world cup has captured me like everyone else. Although some say that soccer is only for men, the truth is that it is not a question of genres. Therefore, it is the union of a whole whole nation supporting the same team. It is to see our idols in action, giving the best for a team and a country.
Although many of the favorites have already been eliminated there is still hope. As sports commentators say, anything can happen. However the excitement of listening to the national anthem and screaming Let's go team! Nobody can take it from us, we have the right to dream of being the champions of the world.
However, the feelings can not be denied, and by more tears and smiles that the world-wide one takes; The truth is that the ball makes the hearts of the spectators jump.
Each team that is debuting on the court makes me nervous, and as the title of this article says: This worldcup is leaving me a few kilos of more.
Anxiety, nerves and the menu …thered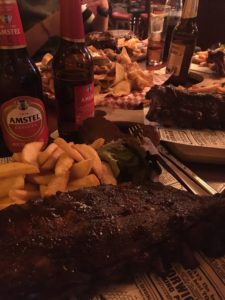 First of all, on June 14 the World Cup began and with it came the emotions. There was no lack of beer accompanied by chicken wings dipped in bbq sauce and some French fries.

Then, as the games go on, the anxiety becomes more acute. And the menu does not vary much. The beer is still present and the wings may change for bbq ribs or hamburgers xL.

Not to mention waiting for the game to start or the days I have to wait to see my team play. Here the menu goes from the fries, to the World Cup combos, because the restaurants also take advantage of the time to do promotions and feed their customers well.
Therefore, I hope that by July 15, the day that the World Cup ends, the menu will be a salad with a natural juice. And so the due global detox post.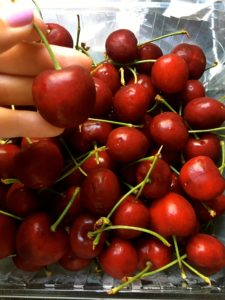 As someone once told me: "the match does not end until the referee does not give the last whistle" and the world cup does not end until the winning team has the cup in their hands and declares itself to be the best in the world.
For now I have a box of cherries with me, which by the way is the fruit of the season and see how the games evolve.